"One Final LAST Offer: Get Your Hands on the Exact Same Affiliate Secret Weapons Which Have Made Me Over Half a Million Dollars in Commissions..."
"You're About to Get Your Hands on the Tools & Templates I Used to Rake in Over $500,000 in Commissions..."
Yes.
If you've always wondered how the big money is made online and how you can get it then this is an answer to your prayers.
This exclusive collection of "Secret Weapons" gives you everything you need to start generating thousands of dollars in commissions.
You're getting your hands on instant money-making templates where you just fill in the blanks then count the cash.
You'll also make money fast once you learn the breakthrough strategies of how to turn dumb emails into piles of money. And you can do this even if you don't have a list.
Plus:-
You'll be laughing all the way to the bank when you discover every email, subject line, web page, and tactic I used when I walk you through an entire $500,000 campaign.
And as if this weren't enough you'll be catapulted to "Top Earning Affiliate" status when you get your hands on the secret psychological sales triggers which make people buy. This cutting-edge training takes you step-by-step through 20 of my most profitable campaigns so you can see exactly why they were top earners and then copy the same tactics for yourself.
And your fast-track to the money all starts when you...
"Get Your Grubby Little Mitts on Ten of my Best-Converting, Biggest Money-Making Promotion Templates..."
You literally just fill in a few blanks then copy and paste these to start profiting right away.
All the hard work is done for you.
You can use these template to promote any affiliate offer you like and they're proven to convert.
Forget struggling for hours trying to come up with a promotion which works or using the Vendor swipe files and getting no sales.
These proven templates are your line-jumping pass to the head of the affiliate earning tree.
And the real beauty of these templates is you can use them over and over again to promote different products - they will always work, they will always convert and they will always make you money.
"Discover How To Turn Dumb Emails Into Obscene Piles of Money..."
I held a closed-doors training event to reveal my most powerful email marketing strategies.
This is the result...
It's a no-holds-barred session which is guaranteed to make you money (assuming you take action on what you learn).
Just implement this simple "point and click" strategy and watch what happens...
You'll be making more commissions than you ever thought possible.
And all by sending just a few dumb emails.
And don't worry - you can even do this if you don't have a mailing list too.
This is perhaps one of the most valuable things to master online and you're getting it handed to you on a silver, nay platinum platter...
"Let Me Show You, Step-by-Step, Every Single Thing I Did to Make Over $500,000 Commissions from a Single Campaign..."
Yes.
You read that right.
I made over $500k from just one campaign and I've documented everything so you can see how I did it.
You get to watch over my shoulder as I show you every email, every subject line, every web page and every tactic I deployed to make over half a million dollars in commissions.
You won't have seen anything like this, anywhere.
I know. Because nobody is teaching this stuff.
You likely won't make $500,000 just by copying my strategy. But you could make $500, $5000 or maybe even $50,000...
And it doesn't stop there because you're also getting...
"The Secret Psychological Sales Triggers Which Make People Buy..."
I scoured through my top-earning promotions of all time and picked 20 of the best.
You now get to see every promotion dissected and analyzed right in front of your eyes.
You'll learn the secret methods to get people to buy, how to crush objections before they even come up, sneaky ways to get more clicks and opens and much, much more.
This is like getting an instant PhD in affiliate marketing.
Just sit back, watch this training then apply the tactics for yourself to ramp up your commissions at breakneck speed.
"3 Things You Should Know Before You Grab These Secret Weapons..."
#1. It REALLY is a ONE TIME offer - once you leave this page it is gone forever. You can't get it later under any circumstances - not in the members area, not via my support desk and not even if you send me a horse's head
#2. I don't make any money from this offer, all the money goes to my affiliates so I'm not making you this offer to make money. I'm making you this offer to instantly turn you into a super affiliate who will then make me masses of sales down the line promoting my products in future.
#3. This is a TAKE IT OR LEAVE IT offer - there is NO DOWNSELL, so don't walk away thinking I'll make you a better offer for this Secret Weapons Package - I won't. Get it now or lose out forever.
"30-Day No Quibble, No Questions, No Holds-Barred, No B.S. 100% Money Back Guarantee..."
You're getting your hands on the very same tools and templates I've used to generate over $500,000 in commissions.
They work.
There's no doubt over their effectiveness.
But you do need to use them to make money with them.
But you might be skeptical and that's perfectly normal. I get that.
So you can come on board, start making money right away and judge for yourself.
You can have this cranking today.
But I'll go even further than that and give you 30 days to try the whole thing out.
If, for whatever reason, you want your money back just let us know before the 30 days is passed and you'll get a no quibble, no questions asked refund.
"YES - I Want the Secret Weapons Which Have Made Over $500,000 in Commissions..."
YES. Please give me immediate access to The Secret Weapons Package for the low, one-time investment of just $47


YES. I understand I will be taking a massive shortcut to big commissions here with with the proven, "copy-paste-profit" templates


YES. I want to start making money quickly by discovering how to turn dumb emails into piles of cash


YES. I want to make money easier than ever before by seeing every single step you took to make $500,000 in commissions from a single campaign


YES. I know I will make sales quickly and easily because you're giving me the Secret Psychological Sales Triggers which make people buy which I can swipe and deploy to make more commissions in a heartbeat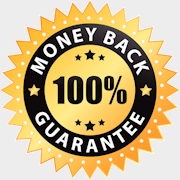 There is no risk whatsoever and I should claim my Secret Weapons Package RIGHT NOW for the small, ONE-TIME, ONE-OFF investment of just $47.
I have a FULL 30 Days Money Back Guarantee, and nobody is allowed to ask me anything or try to pitch me something else if I decide to ask for my money back.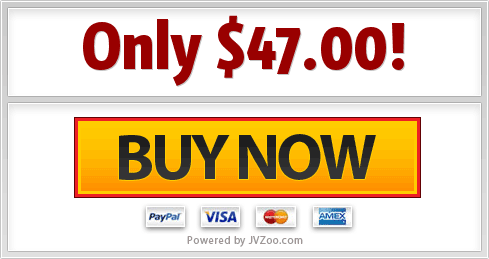 (c) Copyright 2023. Michael Cheney. All rights reserved.