"NEW Done-For-You Service Literally FORCES You To Make Money Whether You Like it Or Not..."
"Make Money Fast by Legally "Stealing" My Best Campaigns
- You Just Swipe and Deploy..."
You're getting FIVE hot-selling, proven to convert and evergreen affiliate campaigns handed to you on a silver platter.
You just copy and profit from them right away.
You just take the promotional messages, done for you bonus and other materials and paste them to generate fast & easy commissions. 
Even a child could do this.
Think about it.
You're getting FIVE new passive income streams added to your business instantly without lifting a finger. No research required, no promo writing, no bonus creation and no website building.
Copy. Paste. Profit.
"You'll Cash-In Quick with These 5 NEW Copy 'n' Profit Campaigns and You're Guaranteed Approval..."
Yes.
You are getting fast-track Guaranteed Approval here because I've spoken to the Vendors of all these hot-selling products for you.
I've put in a special word for you.
You just use the secret codeword (inside your Godfather Package) and you are guaranteed to get approval to promote these products - even if you've never made a single affiliate sale before in your life.
This means quick and easy money for you.
"Make Money Easier Than Ever Before With
Sales-Boosting, Ready-Made Bonuses..."
When it comes to affiliate marketing if you really want to stand out from the crowd and get people buying through your affiliate link rather than your competitors you're going to need a cool bonus.
The problem is creating cool bonuses takes a lot of research, experience, time and effort.
I should know - I've been doing this for around 16 years. Yikes.
So I'm doing all the heavy lifting for you here by creating special Bonuses you can give away to your prospects to incentivize them to buy from you.
In fact, some of the bonuses will be so irresistible you'll make sales of the affiliate product just because your buyers want the bonus.
How cool is that?
And the upshot is - more money in your pocket and more spare time to spend it 😉
"Use These Exclusive Coupon Codes to Drive Prospects Wild with Desire and Blast Your Sales Into the Stratosphere..."
Not only are you getting the hot-converting, proven promotions I've handwritten for you and the ready-made bonuses but you're also getting;
Exclusive discounted Coupon Codes for each of the FIVE campaigns.
Yes - you just pass these onto your buyers as an added incentive for them to buy through your link.
Watch your sales soar as people scramble to take advantage of the discount and then snap up all the other items in the sales funnels filling your account with money.
These are exclusive Coupon Codes I've secured for you via special arrangement with the Vendors.
Nobody else has access to these but you.
And the end result is more sales and more money for you.
"I'm Personally Going to Stuff Your Account with Fistfuls of Money by Giving You an Entire Thirty Days of One-on-One Consultancy..."
Imagine if you could reach out to an affiliate millionaire whenever you wanted and get their advice?
Well now you can...
Because as part of your Godfather Package you're also getting 30-days screenshot consultancy with me to explode your profits.
Here's how this works;
You take a screenshot of anything you need help with in your business.
It goes directly to my personal email address.
I then tell you how to tweak, change, improve the thing you're working on to make you even more money with it.
People have paid me $1000 an hour for my consultancy in the past.
And here you're getting 30-days' worth for a few bucks!
"3 Important Things You Should Know Before You Take Advantage of this One-Time-Offer..."
#1. It REALLY is a ONE TIME offer - once you leave this page it is gone forever. You can't get it later under any circumstances - not in the members area, not via my support desk and not even if you send me a horse's head
#2. I don't make any money from this offer, all the money goes to my affiliates so I'm not making you this offer to make money. I'm making you this offer to instantly turn you into a super affiliate who will then make me masses of sales down the line promoting my products in future.
#3. This is a TAKE IT OR LEAVE IT offer - there is NO DOWNSELL, so don't walk away thinking I'll make you a better offer for this Godfather Package - I won't. Get it now or lose out forever.
"30-Day No Quibble, No Questions, No Holds-Barred, No B.S. 100% Money Back Guarantee..."
Look.
These campaigns will make you money.
They've made me money.
And especially with the Coupon Codes, ready-made promotions, Bonuses and 30 days consultancy with me - you really cannot fail to make several times your investment back on this.
But you might be skeptical and that's perfectly normal. I get that.
So you can come on board, start making money right away and judge for yourself.
You can have this cranking today.
But I'll go even further than that and give you 30 days to try the whole thing out.
If, for whatever reason, you want your money back just let us know before the 30 days is passed and you'll get a no quibble, no questions asked refund.
"YES - I Want To Make Money Faster and Easier by Getting This Done-For-You Godfather Package..."
YES. Please give me immediate access to The Godfather Package for the low, one-time investment of just $27


YES. I understand you'll be accelerating me directly to the money with proven, swipe-and-deploy Campaigns


YES. I understand I will be cashing in quickly because you're giving me Guaranteed Approval to promote these products


YES. I want to make money easier than ever before with Ready-Made Bonuses which will instantly boost my sales


YES. I know I will make sales quickly and easily because you're giving me exclusive Coupon Codes I can pass onto my prospects which make them buy


YES. I understand you have done all the hard work so I don't have to - I just copy and paste these proven profitable campaigns to generate sales.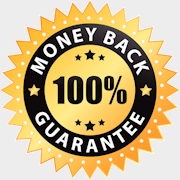 There is no risk whatsoever and I should claim my Godfather Package RIGHT NOW for the small, ONE-TIME, ONE-OFF investment of just $27.
I have a FULL 30 Days Money Back Guarantee, and nobody is allowed to ask me anything or try to pitch me something else if I decide to ask for my money back.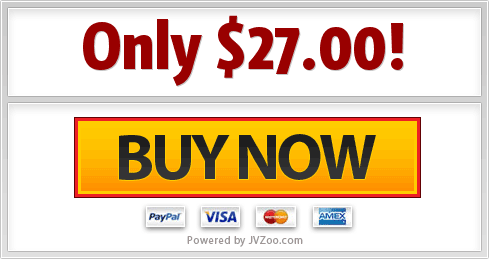 (c) Copyright 2016. Michael Cheney. All rights reserved.